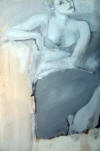 Haut
>

Art

We are an enterprise dedicated to enriching people's lives through the visual arts. We represent exceptional painters, sculptors, and photographers who embrace our mission. By bringing together art professionals across the visual arts spectrum, we help you build a highly aesthetic and inspiring collection that changes the way you live. Based in Princeton, NJ, haut>art was founded in 2005 by Cuyler Mathews.

Here at haut>art, we ardently believe that not only does the world change art, but art also embodies the intrinsic power to change the world through inspiration... by building bridges of understanding between diverse peoples and cultures and by forging the way to a better tomorrow. In celebration of the transformative power of art, every year, haut>art finds creative ways to give back to the world and to our local community. We welcome you to do the same through our Give Something Back Through Art Program, a program in which a portion of all proceeds from art sales will be given back to various worthy charitable organizations from around the world.
Cuyler Mathews
Cuyler Mathews has extensive experience in the design industry. In 1983 she founded her own design company Cuyler Mathews Interiors based in New York City and Princeton, NJ. With more than 30 years' experience, she has worked on high profile and diverse projects which have included various celebrity homes, New York show houses and tours, Madison Avenue window designs and major house tours. Her white-glove private residence projects range from homes in Dallas, Texas to town houses in London's Chelsea district.
Quote of the Month
Art washes away from the soul the dust of everyday life...
Pablo Picasso